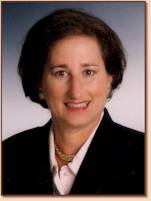 Background
Emily Rose was born in 1946 in Scarsdale, New York. She attended Wheaton College, Norton, Massachusetts where she graduated cum laude with History Honors in 1968. After traveling in Europe and India for three years, she lived in Lima, Peru for nine years. As the only foreign member of the Peruvian army wives' social work group, she organized literacy classes, prepared materials, and taught Indian women to read Spanish. In a small town near Lima, Rose started and managed a cottage industry that employed 150 illiterate women. She trained the women to produce quality spun-alpaca yarn and finished goods and marketed the products in Peru and United States. She learned the primitive weaving techniques, taught classes, and lectured on Andean weaving.
Rose has lived in Naples, Florida since 1986 where she was a trainer and president of the local affiliate of Literacy Volunteers of America. She is a member of Temple Shalom.


Current and Future Projects
Rose is currently completing the research for a book tracing another line of her maternal ancestors. She has researched the roots of the Karpen family in the German town of Wongrowitz, Prussia (where they owned a small furniture factory) and in the state archives in Poznań. The family settled in Chicago in the early 1870's where nine brothers rapidly built the largest upholstered furniture factory in the world. Their innovative business techniques and financial acumen led the family venture to expand into other businesses, including The Bakelite Corporation. A future research project will focus on the story of her paternal ancestors who emigrated from Krakow in the 1880s and founded Ciner Fashion Jewelry in 1892 in New York City. The business is still owned and run by the founder's direct descendants.

"Solomon Karpen." In Immigrant Entrepreneurship: German-American Business Biographies, 1720 to the Present, vol. 3, edited by Giles R. Hoyt. German Historical Institute. Solomon Karpen was my great grandfather.